The Court of BiH Declared itself Incompetent to Adjudicate the Budimir Case
BiH Prosecutor's Office accused the President of the FBiH and six more persons of pardoning convicts sentenced for murder, tax evasion, narcotics trade and other criminal offences.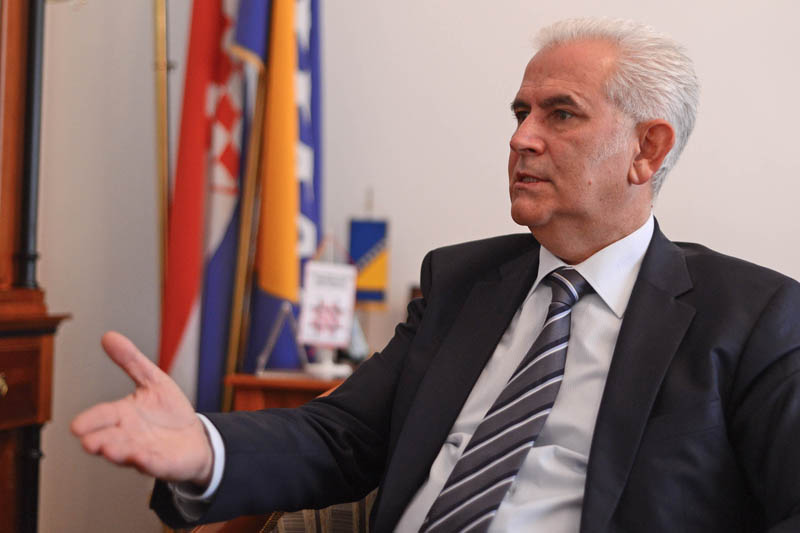 FOTO: CIN
By the Center for Investigative Reporting
The Court of Bosnia and Herzegovina (BiH) issued a decision in which it declared itself incompetent to hear the case of Živko Budimir, Petar Barišić, Zoran Mikulić, Saud Kulosman, Hidajet Halilović, Željko Asić and Armin Kulovac, against whom the BiH Prosecutor's Office filed an indictment at the end of the last month.
The statement said that "the Court had an obligation to monitor its jurisdiction during the course of proceedings and declare itself incompetent when stepping out of its jurisdiction and refer the case to a competent court after making a statement."
The Court found that the circumstances of the case have changed and this affected the application of law which resulted in the change of an earlier decision about the Court's jurisdiction over the adjudication of this case.
The Court of BiH concluded that the indictment could not prove that the charges led to damaging consequences for the state of BiH, its international standing and the rule of law.
During the investigation, that is, at the time when the Court of BiH claimed jurisdiction over the case, the defendants were accused of organized crime offence, but this charge was left out of the indictment and the defendants were charged with the crimes exclusively pertinent to the jurisdiction of the FBiH courts.
It is possible to appeal the decision of the Court of BiH within three days from the date of receipt of the written decision.
Published: Dec. 5, 2013.