Sarajevo Prosecutors Dropped Two Investigations
Sarajevo Canton Prosecutor's Office has dropped its investigation against attorney Omar Mehmedbašić. Prosecutors earlier dropped another investigation against employees of Sarajevo Canton Public Clinic.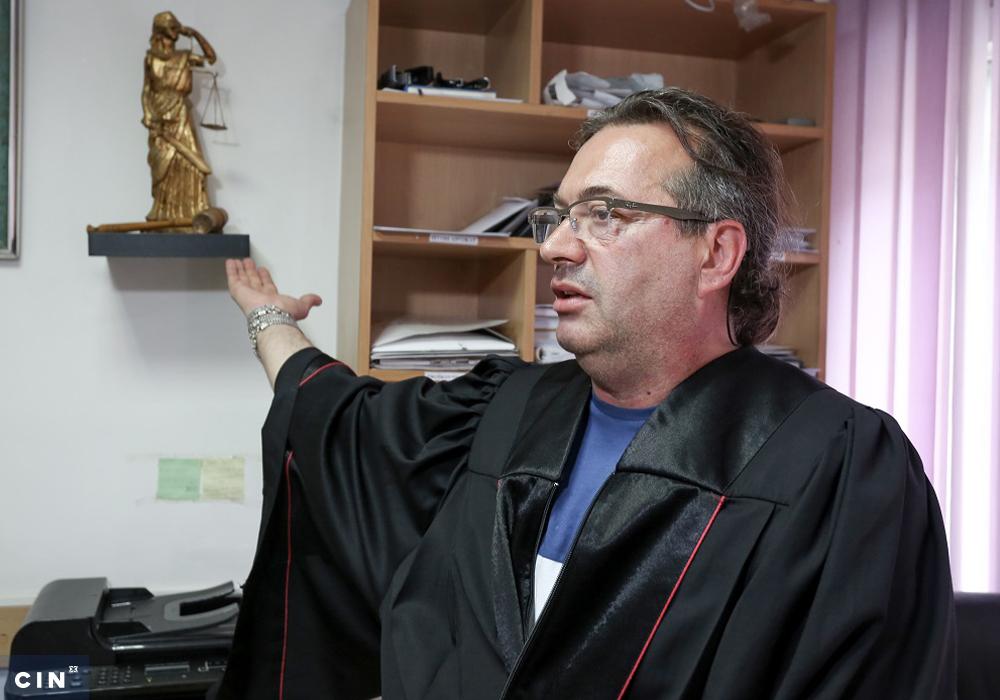 Omar Mehmedbašić earned 4.3 million KM in seven years as a court-appointed attorney — "a free attorney".
By The Center for Investigative Reporting
Omar Mehmedbašić, the highest paid court-appointed attorney in Bosnia and Herzegovina (BiH), will not be punished for paying a witness to change his testimony so that a client of his would receive a lesser sentence. The investigation was launched after the Center for Investigative Reporting (CIN) in Sarajevo published a story in 2017.
During the examination of cases involving court-appointed attorneys, reporters interviewed prisoners including Mehmedbašić's clients such as Alen Krtičić. He told reporters Mehmedbašić promised to pay off a witness to change his statement so that Krtičić could get a lesser conviction.
"He came one day and said: so, I'm going to give him 600 KM to 700 KM to change his statement. Do you approve of that? I said I approved of anything that was to my benefit," recalled Krtičić. "He will change his statement when his time to testify comes. That will help. He will say that there had been no gun that he lied about it, that he was afraid." And so it went.
Krtičić had mugged the witness in this case. During the investigation, the witness testified how Krtičić put a loaded gun to his head and stole his cell phone. After the witness changed his testimony during the trial, Krtičić was convicted of a theft of the cell phone by use of a threat that he would pull out a gun.
At the time, CIN reporters interviewed the boy's mother who said that Mehmedbašić paid her son to change his testimony.
After the story was published, the Cantonal Prosecutor's Office launched an investigation that was dropped four months later.
"The lead prosecutor issued a decision to drop the investigation against Omar Mehmedbašić for lack of evidence that he had committed a crime," the Prosecutor's Office wrote in a statement.
It took much longer, as many as five years, for the Prosecutor's Office to close its investigation against five persons suspected of illegal employment in Sarajevo Canton Public Clinic.
In 2012, the Federation of BiH Police Bureau (FUP) sent a criminal report to the prosecutors against Slobodan Trninić, the public clinic's former director and his staffers: Kenan Kurtović, Enida Nazičić-Ekić, Rabija Vilić and Samir Turković.
FUP's investigation was opened back in 2009 when a group of citizens denounced the clinic's illegal employment practices. FUP suspected Trninić and his associates of illegally hiring 587 persons over the course of four years. CIN had reported about it. Trninić paid the salaries for their unapproved positions by diverting money from a budget line that was supposed to pay for drugs and medical supplies. Thus, patients did not receive adequate health care.
The prosecutor's office stated that the investigation against four Trninić's associates was dropped because there was not sufficient evidence to substantiate charges against them. In 2017, prosecutors filed an indictment against Trninić on charges of abuse of office and misconduct in office. However, the Municipal Court held that only charges relating to abuse of office may be brought against Trninić, while the charge of misconduct in office relating to hiring was dismissed.