Legislators Who Faked Travel Orders and Abused Accommodation Allowances Got Re-elected
CIN has already written about legislators who abused accommodation, living-away-from-home and transport allowances during the past term at the House of Peoples in the Federation of Bosnia and Herzegovina Parliament. Nine of them have been re-elected.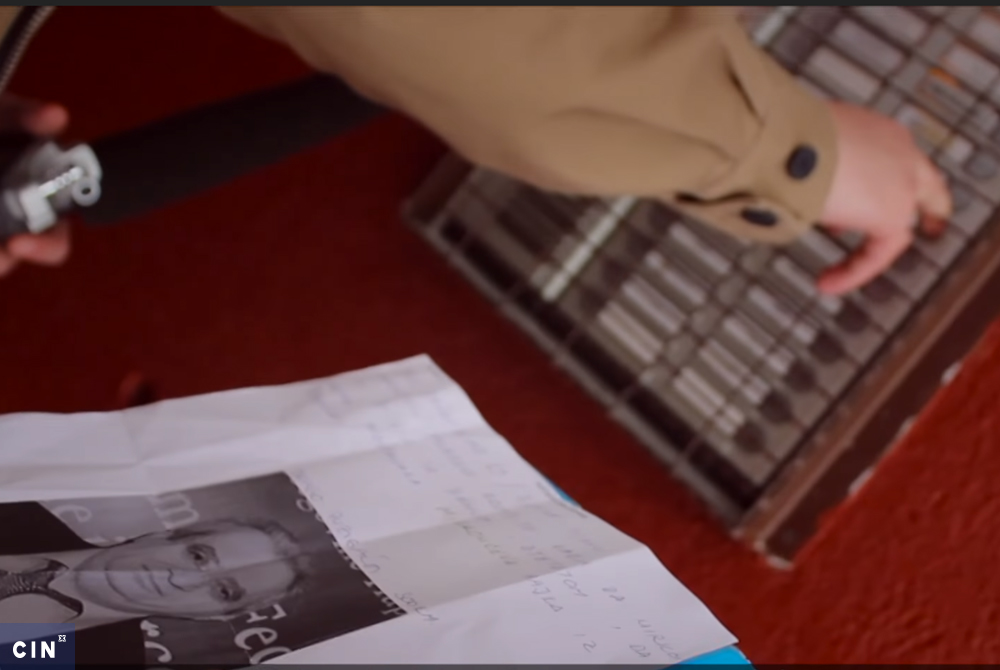 In the course of a CIN investigation into the abuse of perks, reporters visited 32 addresses where government rented apartments for legislators and talked to 33 officials and 29 landlords. (Photo: CIN)
By The Center for Investigative Reporting
The Central Election Commission in Bosnia and Herzegovina passed a resolution that officially certifies a vote so that 53 legislators from the Federation of Bosnia and Herzegovina (FBiH) Parliament's House of Peoples may take office. The list is not complete because two legislators representing Others and three representing Serbs are yet to be confirmed at the conclusion of legal procedures.
A year and a half ago, the Center for Investigative Reporting (CIN) in Sarajevo published a story about the House legislators who cashed in on loopholes in regulations. CIN uncovered how some legislators rented from friends, acquaintances and party colleagues who lowered rent so that they could keep more money out of their rental allowances. Many legislators let others live in the places the government rented for them – their landlords with families, their children or just other tenants. Legislators often rented in old and decrepit buildings or on the outskirts of Sarajevo, far from the FBiH Parliament's building. Thus, legislators had no use for them.
Over the past 2.5 years, more than 825,000 KM was spent to reimburse 35 legislators for accommodation, living-away-from-home and transport allowances. Eight of them was re-elected to the FBiH House of Peoples plus Jasenko Tufekčić, the House's vice-chairman whom CIN reporters found to have falsely claimed travel expenses in the amount of at least 28,000 KM.
On today's session, CIK BiH certified 53 mandates in all: 17 each representing Bosniaks and Croats, 14 representing Serbs and five representing Others.
Fake Accommodation for Additional Income
Over the next four years in the House's benches will be sitting Edim Fejzić from Goražde, a Croat legislator. In the previous term he was a member of "Stranka dijaspore BiH" and now he represents a newly-established "Goraždanska priča" party. In an apartment that government rented for him other tenants live and Fejzić did not even know the apartment's whereabouts.
The apartment's owner is a cousin of Fejzić's party colleague Sejad Tatarin who will be also joining Fejzić in the House of Peoples this year. Tatarin's mandate has yet to be confirmed. Tatarin told earlier CIN reporters that he needed the apartment "for the sake of documents" and that Fejzić was not meant to reside there.
Their fellow Goražde resident from "Liberalna stranka BiH", Daliborka Milović, was also re-elected to the House of Representatives' Club of Serb Peoples. The FBiH Parliament paid rent for her in one part of a house, but a neighbor who has lived in the other part for 11 years says that she has never met her.
The FBiH Parliament paid Rešad Kusturica for a flat rented on behalf of a new-old Posušje legislator Zdravko Bešlić from "Hrvatska demoratska zajednica BiH" (HDZ BiH). CIN reporters learned that Kusturica's family lived in the flat. Bešlić admitted that he usually stays in a hotel.
Kusturica threatened the reporters when they visited the flat: "I'm gonna chase you, it's gonna get ugly in here…Don't dare come to the doors again."
Bešlić's party colleague from Čitluk, Tomislav Martinović, did not know about the landlord's son who lived in the studio the FBiH Parliament rented for him. The son has not met Martinović either. When a reporter asked Martinović how come a man living in the flat did not know him, the legislator said: "That's his problem."
Tuzla resident Slađan Ilić from "Socijaldemokratska partija BiH" and Tomislav Mandić, an HDZ BiH member from Široki Brijeg, officially shared a room in a Sarajevo neighborhood of Mihrivode. Ilić told CIN reporters that he did not know that Mandić lived with him.
"Laburistička stranka" legislators from Cazin and Velika Kladuša, Mirvet Beganović and Rasim Kantarević, used to rent the same apartment. Kantarević is re-elected. In 2017, he told CIN reporters that they did not live in the rented apartment.
"I know that it is unethical, but on the other hand, it is the only legal way at the moment for a person to get money for travel expenses, for coming and staying," said Kantarević.
Neighbors in the apartment building rented for the vice-chairman representing Serbs, Drago Puzigaća from Drvar, have never met the man. He did not want to talk with reporters about it. Puzigaća is a member of "Savez nezavisnih socijaldemokrata" and is re-elected to the House of Peoples.
The Administrative Committee of the House of Peoples which decides about these allowances has not convened for the past year and a half.
The House of People's secretary Izmir Hadžiavdić said that the Committee's first session in the new term will put on the agenda new conditions that will need to be met to be entitled to the allowances.
"It is difficult to put a stop to that," said Hadžiavdić. "I cannot recall that someone had so crudely abused (the perks) as the outgoing legislators."
After the story was published, acting on behalf of Sarajevo Canton Prosecutor's Office, the Federation Police Administration requested paperwork from the FBiH Parliament on living expenses of the House legislators. The investigation is ongoing.
FBiH Parliaments' Representatives Also Abused Allowances
In mid-last year, CIN reporters found that the FBiH Parliament spent around 2.1 million KM on rent, living expenses and transport allowances for representatives over three years and five months.
Most do not live in the apartments the Parliament pays for. They let other people use them or keep them empty. Reporters also uncovered that two representatives owned their own apartments, while the FBiH Parliament paid on their behalf rent for apartments owned by their acquaintances and friends.
In 2018, another 50 representatives used these perks. Representatives also got money to travel home every weekend, regardless whether they really took that ride.
After the story was published, the Parliament's accounting department changed the rules for future use of these allowances. From this year onwards, representatives will have to demonstrate that they and their family members don't own property in the Canton of Sarajevo to be eligible for accommodation allowance when they file a request with the accounting department.