Demotions in RS Railways in the Wake of CIN's Story
Managers in Republika Srpska Railways who covered up their workers' absences are demoted.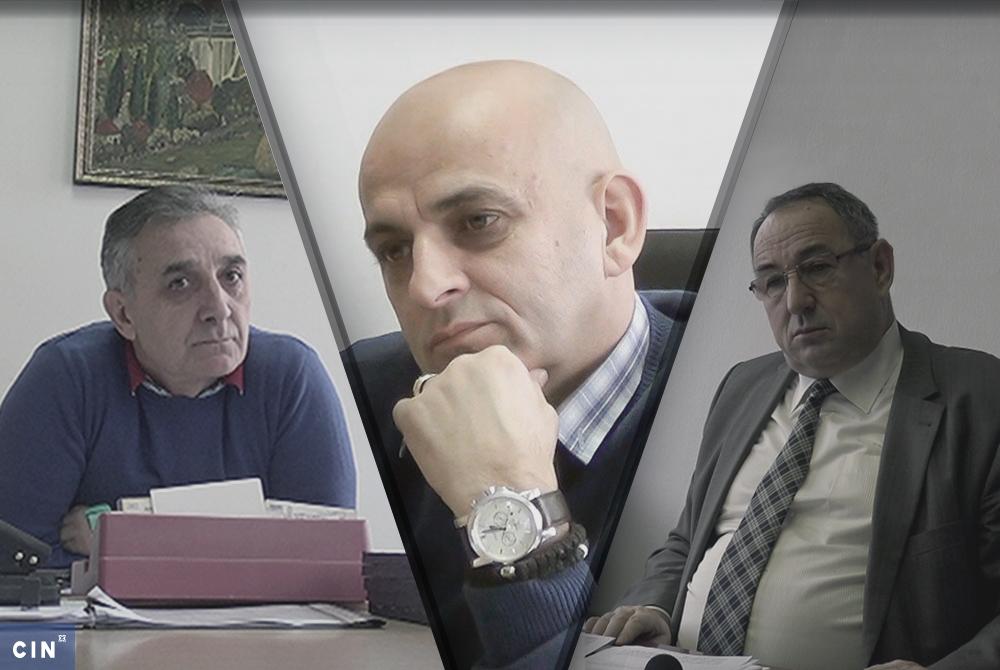 Managers in Republika Srpska Railways Mirko Ostojić, Novo Panić and Dragan Subašić are demoted in the wake of CIN's investigation of the company's workers who get paid even though they don't come to work regularly. (Photo: CIN)
By The Center for Investigative Reporting
After the Center for Investigative Reporting (CIN) in Sarajevo published a story about Republika Srpska (RS) Railways workers who are regularly absent from work, the company's management demoted four managers and workers in Doboj. Those who did not show up for work are still in the same jobs.
Mirko Ostojić was a director of a local railway department, while Branko Pašalić was a time-keeper in that department. They were transferred to lower-paid jobs in the department. Ostojić is now a head, while Pašalić is a time-keeper in a sub-department. Novo Panić was a director of the Locomotive Department and is the chief engineer in the Locomotive Department now. Dragan Subašić was the acting executive director of the Operation's Department. The company's supervisory board did not extend his term in office and he serves now as the deputy executive director of the Infrastructure Affairs.
Zoran Ilinčić who has served as the acting director general in the RS Railways over the past six months told reporters that he did not know about things that CIN uncovered and he said that he would hold his workers accountable. "The point is that everyone should be responsible for their work."
Ostojić helped Mladen Panić cover his seven and a half months absence during Panić's time in prison. While Panić served his time in the East Sarajevo prison, Ostojić filed sick leave forms in his name, approved his annual leave and with the help of the time-keeper Pašalić falsely reported his attendance in Doboj. Mladen Panić managed to keep his work and while he was in prison he got a paycheck from the RS Railways.
Mladen Panić remains on his previous job – electrical technician in the firefighting service of Doboj's Locomotive Department. His father Novo who is Ostojić's supervisor and best man told a CIN reporter that he was aware that the RS Labor Law was broken because of his son.
Another RS Railways employee Rajo Šiljak was also reported attending work even though he was absent.
Subašić as an acting executive director in the Operations Department was aware that Šiljak was not coming to work but did nothing to punish him. He told a CIN reporter that this problem would solve itself once Šiljak retires. Subašić is waiting for this solution to the problem. "If everyone was putting up with him all these years, than please, leave me be so that I may also put up with this until I say goodbye to him."
So that's how it's going to be. Šiljak is currently on a vacation and afterwards he'll be retiring. Along with his salary, Šiljak used to collect another 150 KM for travel expenses from East Sarajevo where he resides to his job in Doboj where he does not show up.
District Public Prosecutor's Office in Doboj is looking into allegations of the cover up of Mladen Panić's absences from work.