Inspectors Ordered Municipalities to Terminate Advisors' Contracts
Three municipalities in Sarajevo Canton still employ a total of six advisors, though the post was abolished by a cantonal Law on Civil Service in 2016.  Inspectors from the canton's Administrative Inspectorate ordered contracts of these remaining advisors terminated.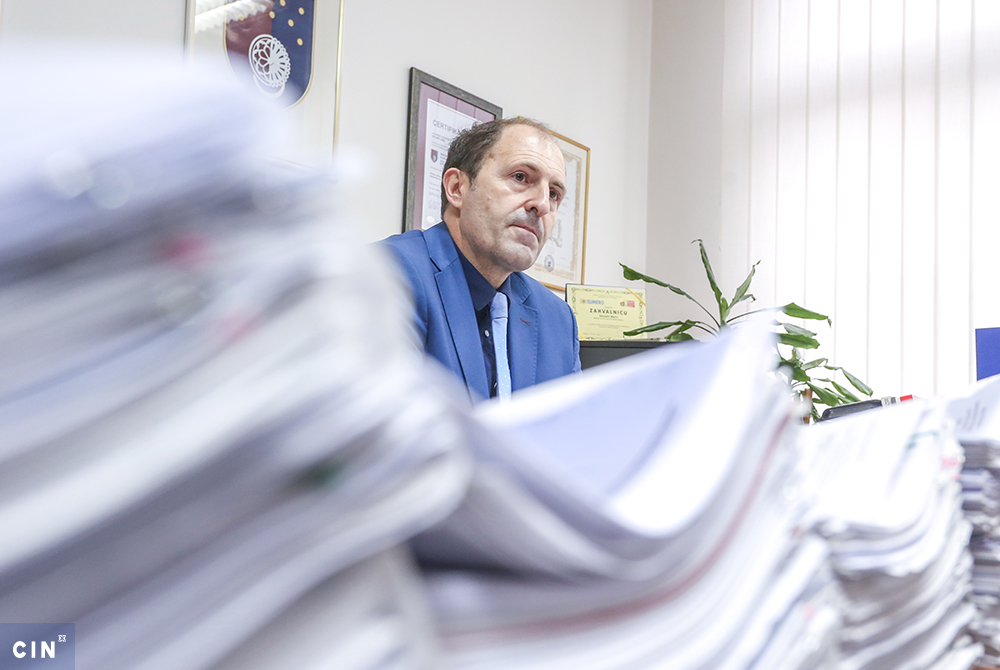 Following the orders of Sarajevo Canton justice minister Mario Nenadić, inspectors conducted sweeps in six municipalities in Sarajevo Canton related to hiring advisors. (Photo: CIN)
By The Center for Investigative Reporting
Upravni inspektorat Kantona Sarajevo (KS) je ustanovio da je u tri sarajevske općine zaposleno šest savjetnika. Budući da je Zakonom o državnoj službi KS ova funkcija ukinuta 2016. godine, The Administrative Inspectorate in the Canton of Sarajevo found that six advisors have kept their jobs in three Sarajevo municipalities even though these posts were abolished in 2016 by a cantonal Law on Civil Service. Inspectors ordered contracts of these remaining advisors terminated. Despite the orders, these advisors still work.
The Administrative Inspectorate referred the findings related to Trnovo Municipality to Sarajevo Canton Prosecutor's Office which has opened a criminal case.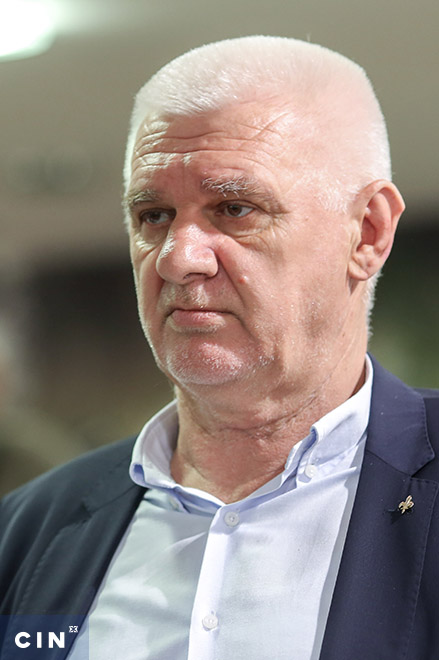 In June 2018, the Administrative Inspectorate in the Canton of Sarajevo ordered municipalities to terminate contracts with advisors. Ilidža mayor Senaid Memić has not done it yet. (Photo: CIN)
The Cantonal Ministry of Justice ordered inspectors to do their job after the Center for Investigative Reporting in Sarajevo (CIN) revealed facts three months ago in a story about hiring advisers in six Sarajevo municipalities and the City government. Reporters uncovered that after the advisory posts were abolished, 20 people kept on advising the mayor and heads of municipalities. At least half a million KM has gone to their salaries.
After the investigation was published, legislators with the Sarajevo Canton Assembly had put the issue on the agenda and asked for an inspection. Sarajevo Canton Ministry of Justice and Administration ordered the Administrative Inspectorate to conduct inspections in the municipalities to find if some people have kept working as advisors.
Justice Minister Mario Nenadić told CIN reporters that he did not know how these advisors got jobs because the civil service does not call for advisors.
In Trnovo Municipality inspectors reviewed the transfers of Erna Čolić, Maja Hadžihalilović and Nedim Tvrtković from Trnovo municipality to the City of Sarajevo that CIN has also previously reported about. Last September, the Trnovo municipality had vacancies for civil servants for which Sarajevo Mayor Abdulah Skaka's advisors Hadžihalilović, Tvrtković and Čolić applied. Once appointed, they asked the municipal mayor to approve their transfer from the municipality back to the Administration of the City of Sarajevo. Thus, they were hired by Trnovo municipality for one day.
According to the inspection's report, the hiring procedure was conducted in a formal manner. It said that the Inspectorate had no authority to deliberate on the intent of civil servants to take up jobs or on the need to fill up positions and this was reported to the Cantonal Prosecutor's Office in Sarajevo.
During April 2018, the Center municipality had seven advisors. However, three months later, the inspectors found that two advisors were hired by the municipality. The municipality's head Nedžad Ajnadžić was adamant in an earlier interview with CIN reporters that this law held no power over the municipal level.
"That refers to the cantonal ministers. I use the FBiH regulations," said Ajnadžić. "I use what's better for me. What's the problem?"
Inspectors found that the Ilidža municipality has still retained three advisors. Mayor Senaid Memić's team of advisors has pulled down 105,500 KM in salary. In an earlier interview, Memić said that the law was stupid, and that he could always cite the FBiH or state regulations. This June, the inspection ordered Memić to terminate his advisors' contracts but he has not done it yet.
Novo Sarajevo and Stari Grad municipalities each have one advisor. Nermin Pećanac is still Ibrahim Hadžibajrić's advisor. Mayor Hadžibajrić told CIN that he abided by the FBiH level and that the Law on Civil Service had nothing to do with municipalities. Inspectors have not gone into Stari Grad municipality to conduct an inspection.
Nezir Hadžić, former director of the Sarajevo Waterworks and Sewerage firm, has stopped advising the Novi Grad municipal head Semir Efendić.